Changes to the FMD Scheme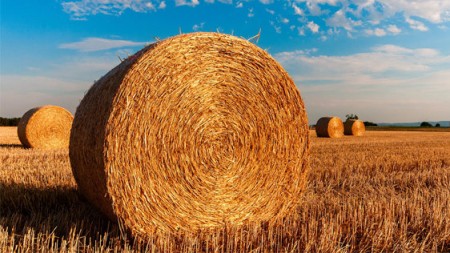 September 7, 2016
Capitis Accounting
Farm Management Deposits (FMD) are used by primary producers as an effective tax and cashflow planning tool.  They allow primary producers to smooth out fluctuations in business performance and cashflow caused by changes in weather patterns from year to year (ie. drought, flood, hail damage, frost, etc).
The scheme allows primary producers to claim a tax deduction for the amount deposited, provided that the funds are not subsequently withdrawn within 12 months. If the FMD is withdrawn in a later year (after 12 months), the amount withdrawn is included in assessable income in that year. In the case of a natural disaster, deposits can be withdrawn within 12 months, subject to meeting certain conditions, without the tax deduction being cancelled.
Some of the key factors of the FMD scheme are as follows;
The FMD must be held in an individual's name.
The individual must be in receipt of primary production income as a sole trader, a partner in a partnership or as a beneficiary of a trust.
The individual's non-primary production income must be less than $100,000.
The minimum FMD deposit that can be made is $1,000.
From 1 July 2016, the maximum amount held by an individual in a FMD is $800,000 (previously $400,000).
The interest earned on FMD accounts must be included in as assessable income in the individual's income tax return.
A deduction is limited to the amount of the primary production income itself.
An individual can have multiple FMD accounts at one or more approved banking institutions.
FMD accounts can be reinvested at maturity to a term or at call.
A FMD only becomes assessable income when it is withdrawn, when the taxpayer dies or becomes bankrupt, or ceases to be a primary producer.
The example below illustrates how a taxpayer can use FMD's as a tax saving tool.  The taxpayer saved $37,100 in the 2014/15 financial year and did not have to pay tax on withdrawal given the tax-free threshold and low income tax offset.
| | | |
| --- | --- | --- |
| 2014/15 Financial Year | Without FMD | With FMD |
| Primary Production Income / (Loss) | $200,000 | $200,000 |
| FMD Deposit | $Nil | ($90,000) |
| Taxable Income | $200,000 | $110,000 |
| Tax Payable on Taxable Income (incl. 2% Medicare Levy) | $67,947 | $30,847 |
| 2015/16 Financial Year | Without FMD | With FMD |
| Primary Production Income / (Loss) | ($70,000) | ($70,000) |
| FMD Withdrawal | $Nil | $90,000 |
| Taxable Income | ($70,000) | $20,000 |
| Tax Payable on Taxable Income (incl. 2% Medicare Levy) | $Nil | $Nil |
From 1 July 2016, an individual may offset a loan or other debt upon which interest is charged, resulting in a lower interest cost on that loan, providing that the loan relates to the primary production activity.  This only applies to participating banking institutions and the FMD and loan must be held at the same bank.  ABARES has estimated that, if all FMD holdings were used to offset loans, the benefit to the farm sector in interest savings could amount to $150 million a year.
The planning and management of your FMD balance is vital.  Various questions need to be answered;
How much should be withdrawn?
When should the withdrawal occur?
What effect will it have on my tax situation?
I want to retire soon. What should I do with my FMD's?
The Capitis team can work with you to ensure that your FMD's are constantly managed to provide you with the greatest tax benefits.  Please contact our friendly team today.
Interesting fact: The total holdings in the FMD scheme as at 30 June 2016 was $5.07 billion. 
Optimising your business potential | Accountants horsham wimmera warracknabeal dimboola